About Us
Who we are
Brunswick Street Baptist Church was founded in 1814 and continues to be a vital witness in the heart of Greater Fredericton. BSBC maximizes its witness to the Atlantic region by being a member church of the Canadian Baptists of Atlantic Canada and on the national front, is a supporting member of Canadian Baptist Ministries. Our mission in Fredericton and around the world is to faithfully witness to the good news of Jesus Christ by creating an environment where faith in Him becomes personal and powerful as we make Him Lord of our lives.
Why we're here
TO HONOUR GOD
by connecting with Him in worship.
TO EQUIP PEOPLE TO SERVE
by connecting them to God's mission through diverse avenues of discipleship.
TO BUILD CARING RELATIONSHIPS
by connecting to each other in the fellowship of Christ's body.
TO POINT PEOPLE TO CHRIST
by connecting with them through evangelism.
Staff & leaders
Rev. Greg Geldart
Interim Lead Pastor
Greg joined the pastoral staff at Brunswick Street Baptist Church in September of 2002. A native of Moncton, NB, he received his post-secondary education at Atlantic Baptist College (now Crandall University) in Moncton and at Southern Baptist Theological Seminary in Louisville, Kentucky. As of January 2018, Greg serves BSBC as the Interim Associate Pastor to the Traditional Congregation, Children and Adult Ministries — a long way of saying he has diverse areas of concentration in the interim period as we wait for a new Senior Pastor. Greg has a passion for enlivened traditional worship that engages the heart, mind and soul and uses his musical gifts in planning these services and directing BSBC's Adult Sanctuary Choir. He works with the Music Team to support the ministry of other choral and instrumental musical groups in the church. Greg provides ministries and programs for children and adults and values opportunities to engage in pastoral care for all ages. Greg loves to laugh and enjoys the liveliness and spiritual vigor of BSBC. He is married to Margaret and they have a daughter, Claire.
Pastor Steve Patterson
Interim Outreach Pastor
As of January 1, 2018 Pastor Steve joins the pastoral staff full time as Interim Associate Pastor to the Contemporary Congregation and Ministry to Senior Adults. While this may seem like an interesting mix, it builds on his ministry these past years first as Contemporary Worship Coordinator and then, in 2017, in an expanded part time capacity as pastoral visitor to many of BSBC's shut-in members. In his new capacity, Steve will continue to plan, coordinate and lead the contemporary worship services as well as connecting with those who attend this service outside of Sunday mornings. He will continue to provide church services at various retirement homes and bring the gospel message accompanied with his guitar to play familiar hymns as well as newer worship songs during his visits. He has discovered that building personal relationships with seniors who are no longer able to get to church is not only important but is also a joy and privilege for him. Steve preaches whenever called upon, and embraces the process of searching into God's Word to continually learn more about our infinite and awesome God! Now as a full time pastor, Steve will be available to minister to the full congregation of BSBC providing pastoral care and support. With a Masters in Pastoral Ministry degree in hand, he has just completed studies toward a Masters level Graduate Diploma at Acadia Divinity College. As he journeys toward ordination, Steve appreciates the continued support of his wife, Cindy and their three children — Taylor, Lauren and Brady.
Interim Pastor David Wang began his ministry to the Chinese Congregation on a part-time basis on Jan. 1, 2018. He presents two sermons in Mandarin each month in addition to providing oversight of the Chinese Congregation and serving on the Chinese Ministry Committee. David's wife Lucy came to Fredericton in 2014, and he has been active with the Chinese Congregation since then. He previously served in churches in China and he was a licensed minister in Tangshan Christian Church, Hebei Province China for 8 years (2003-2011, part-time). In the past, David has worked in the legal field in China. He is enrolled in the theological studies program at the Dallas Theological Seminary in Dallas, Texas through distance. David and Lucy's daughter Joy was born in 2017 and she likes to play with her friends in the nursery room of BSBC.
Pastor David Wang
Interim Pastor to the
Chinese Congregation
Jon Wilton has served as the Interim Youth and Young Adult Ministry Coordinator here at Brunswick Street Baptist Church since August 2018. Jon and his wife Alyse have faithfully attended Brunswick Street Baptist Church with their families their whole lives. They have both been involved in youth and worship ministry for many years. In his new role, Jon is responsible for planning, coordinating, and facilitating events such as youth group and College and Career: Fireside as well as discipleship and Bible study programs like Cross Training and Sunday School.
Jon Wilton
Interim Youth & Young Adult 
Ministry Coordinator
jon@bsbc.nb.ca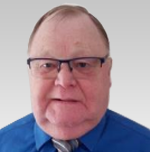 On July 1, 2019 Jim returned to position of Senior's Visitation Pastor at BSBC, having previously served in this ministry from 2011 to 2017. He has been a member of our church since 1983, during which time he also has pastored several Baptist Churches in the local area. In addition to his studies and background in Theology and Accounting, his desire to serve in a "Senior's" ministry, led him to complete a degree majoring in Gerontology in 1994. In August 1997, he successfully passed his examination by the Examining Council for Ordination of our United Baptist Convention. He and his wife Lois have three married daughters and seven grandchildren.
Jim McLellan
Senior's Visitation Pastor
Denise Mersereau
Elementary Children & Church Family Life Coordinator
Denise accepted the role of Church Family Life Coordinator in April 2016. While this role may include a little bit of everything, Denise most enjoys helping people get plugged into life at Brunswick Street. She also provides support to the pastors by helping with the organization of church-wide initiatives and church events. As of August 2018, Denise is also looking after the elementary ministry programs at Brunswick Street and sees the many opportunities that are available to help children learn about their Heavenly Father and grow their faith. Outside these roles, Denise also serves on the Board of Deacons and the BSBC Auxiliary. Being part of a small group helps Denise to grow her faith and foster friendships with other sisters-in-Christ. Denise and her husband, Colin have been members of Brunswick Street since 2004.
If you are interested in getting more connected to life at BSBC or, have questions about our elementary children's ministry programs, please reach out to Denise at churchfamilylife@bsbc.nb.ca.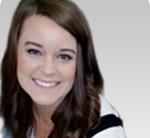 Rebecca continues in the role of Preschool Coordinator by implementing programs for the youngest members of our church family, supporting their parents and developing and training our preschool volunteers all the while working in a professional Christian Childcare center in the city. If you have suggestions for preschool ministry or what to explore volunteering please email Rebecca at preschool@bsbc.nb.ca.
Rebecca Keezer
Preschool Coordinator
preschool@bsbc.nb.ca